Blocked fan making a horrible noise
…and then they ask us, "why is our fan making a horrible noise and not performing?" Perhaps because it's blocked!!!
With over a decade of experience as an Industrial Fans Supplier, Manufacturer & Repair. We deliver a solution that is both efficient and cost effective. Indrotech Melbourne design in-house an extensive range of industrial fans. From dust and fume control to high-temperature recirculation and exhaust applications.
We specialise in custom designed and engineered assemblies to your requirements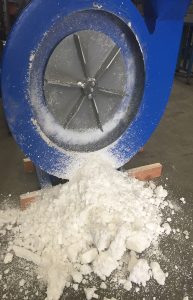 They say that if you broaden your environment then you will broaden your mind. It's so true, because now we have a larger factory we also have a larger capacity.