FORWARD CURVED
The Industrial Rotational Technology Specialists

Forward Curved industrial fans
These fans are ideal for recirculating large volumes of air with low pressure requirements. Forward Curved fans are typically used in the furnace industry for oven recirculation and drying. These fans are usually belt driven and slowed down to under half speed of the motor driving it. These fans are very quiet considering the amount of air they push.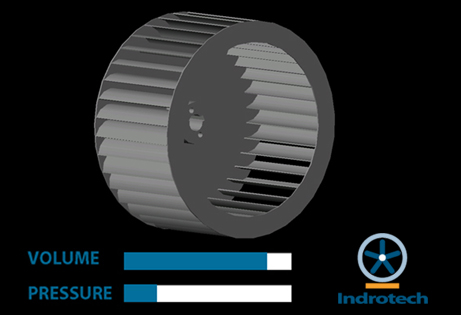 Heavy duty Industrial Centrifugal Fans
All fan components are fabricated by qualified boilermakers. Our high quality assurance standards include inspecting, testing and dynamic balancing in house. Indrotech give their customers the reassurance of a guarantee that the complete assembly will withstand the system conditions.
If the industrial fan you want is not listed below, call us on 03 9796 5444 to speak with one of our qualified engineers.