INDROTECH NEWSLETTER
The Industrial Rotational Technology Specialists
Indrotech Newsletter March 2019
Welcome to the Indrotech newsletter. This is the place where you can find out what's happening at Indrotech as well as get some hints and tips that will help you in your day to day activities.
A note from our Director
The importance of understanding our customers
Lately we have had new customers come to us with negative feedback from their current or old suppliers. It got me thinking about what it is to be in a service industry such as ours. As a part of our customer services we need to pick up feedback, so we are always ahead of the game. Here's how I suggest it is done.
It is up to us as experts in the service industry to make sure that we listen to our customers. What I mean by this is that we must make sure that we understand their situation, not wait until a problem arises and is too late to fix. We do this by making sure we are a step ahead of the customer so we can know what they will be expecting.
Every time we engage with our customer, we must be listening to their concerns not only in the conversation but in the overall aspect of their business. What are they requiring, needing and wanting? We all solve a problem, but it is our duty to foresee any problem that may exist now and in the future. This is understanding the customer. As professionals, we must be comfortable in the fact that whatever the situation may be, we will get it right.
By being proactive on their needs we can assure our customer that they will be looked after and are in good hands. We let them know that we are here to help. It just so happens that we are Engineers and it is our duty to read the customer before they start speaking.
If we don't, they will move on!
Yours sincerely
Dennis Eliopoulos
David Cudmore's 10th anniversary
You all may know David from your day to day dealings with Indrotech. What you may not know is that David has been with us from the very beginning. He has been a great member of our team and was an instrumental part of our move to the new premises.
Thank you, David!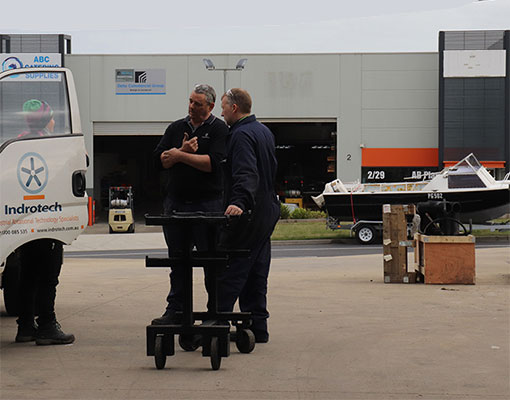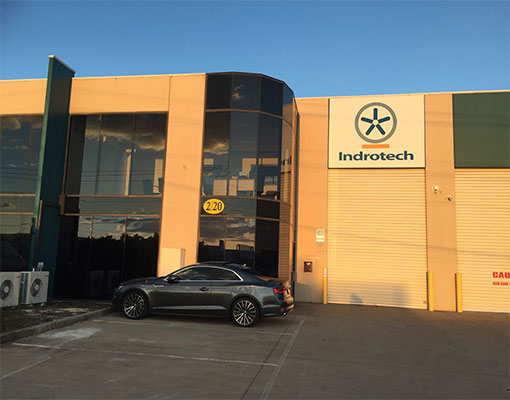 News on the new factory
As we have moved into the new factory we are ready and have been taking on larger projects. Our new factory is near 3 times the size of our old one. This gives us the opportunity to further expand our operation. This capacity has allowed us to add a few extra things. Read More…
Paperless company
In keeping up with technology we have appointed a programmer to automate our manual process into a digital format. Where our team used to be walking around with paper documents trying to figure out how it all works. They now walk around with a tablet generating a job sheet program with clear instructions including drawings, component parts and anything needed to get the job done.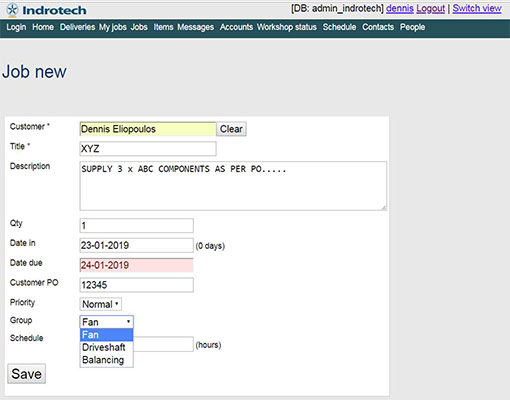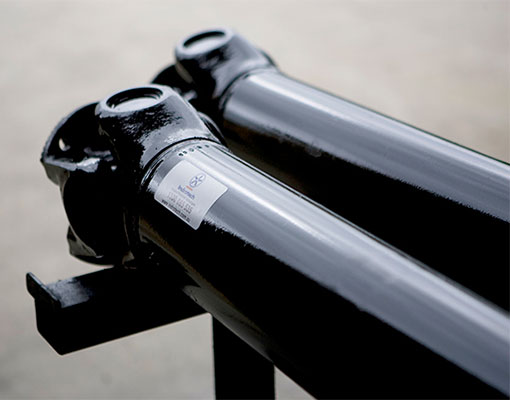 Installation, Maintenance & Project Management
Indrotech provide Installation, Maintenance and Project Management services that include expert technicians on hand to install components for smooth and trouble free operation; repairs on mechanical breakdowns as well as regular maintenance checks to prevent potential mechanical failure; and end to end project management solutions from concept stage to fully operational.