In 2003 we identified an opportunity to fill a neglected area in the Driveshaft Industry, and established Precision Driveline Hallam. In doing so, we gathered the best people in the industry and coupled them with state of the art equipment.
The outcome of our investment means we could Design, build and manage Melbourne's Driveshaft needs to a standard the industry was calling for. All of this from a team of people who have a personal investment in delivering the best, at an affordable price.
So, whether you had a small driveshaft in an antique British sports car, a jack shaft in 600 hp "B Double" prime mover, a short coupled driveshaft for your jet boat, or a 15000 kNm driveshaft from you steel mill, in 2003 Precision Driveline was the one stop shop to design, service and maintain the industry's of driveshaft needs.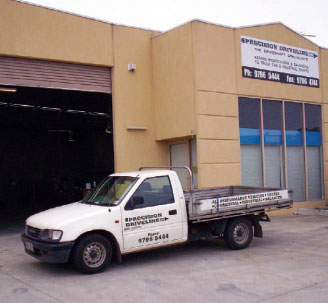 The workshop consisted of the latest and most sophisticated equipment to ensure that the products which left the workshop were of the best standard every time.
Precision Balancing started with the latest "State of the Art" SCHENCK CAB 840 which is capable of balancing from single piece to three piece shafts in a wide range of diameters, in four planes. It's still going great today. Take a look at a 4 plane fully assembled driveshaft balancing in action.
Being a fully digital measuring unit, a computer generated Balancing Certificate was offered with each job to satisfy their procedures. This certificate included the date, time, customer name, customer order number, relative part numbers, all the machine settings but more importantly the residual out of balance for that particular job to ISO 1940/1-1986[E]. Something we still do today!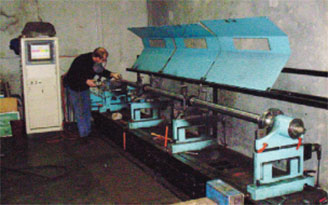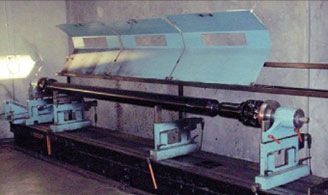 Company Director, Dennis Eliopoulos together with his team of highly experienced engineers and trades-people have build Precision Driveline into what you see as Indrotech today.