Manufacturing a 1000Kw Gearbox Cooling Fan
We were recently given a project by a leading engineering rebuilding company. It was to do with the cooling of a 1000Kw Gearbox. This massive gearbox worth over $1.5M was positioned in an enclosed area adjacent to a wall. What we had to do was design a fan that had a specific volume of airflow within the limited space in its cowl to keep it cool. If not, the gearbox would overheat and destroy itself. So, you can say there was a lot at stake!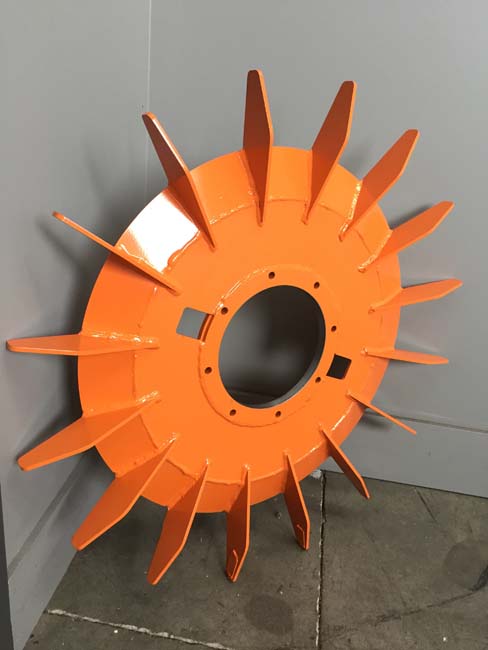 So how is this done?
First thing is that we visit the site so we can analyse the parameter requirements. With all the relevant information the next step is to sit down and design the best possible solution.
The design
There are a lot of airflow and air velocity calculations involved with the design process. Every possible space and speed of the fan must be analysed before the physical drawing is created.
The development and manufacture
Working with a limited space within the gearbox cowling there were sizing requirements that we had to consider in the build. This is done by hand and is a careful time-consuming process.
The finished Fan
The final manufactured fan ended up being a whopping 900mm diameter in size. Perfectly designed, perfectly crafted, then perfectly manufactured and balanced. Now ready to be delivered for installation.