RADIAL BLADE
The Industrial Rotational Technology Specialists

Radial Blade industrial fans
These Industrial fans are designed and constructed to convey materials as light as fine dust or heavy particles such as pulp or woodchips. They can also be used for clean air applications. The noise these fans generate is a reflection of the heavy construction. Indrotech has developed specific designs to effectively reduce the noise. They require to run at least 2 pole speed (2900 rpm) when conveying material at high speed. The Radial Blade industrial fans can be configured either Arrangement 4 Direct Drive or Arrangement 9 Belt Drive depending on the application.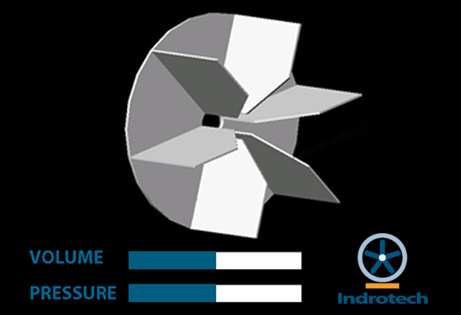 Heavy duty Industrial Centrifugal Fans
All fan components are fabricated by qualified boilermakers. Our high quality assurance standards include inspecting, testing and dynamic balancing in house. Indrotech give their customers the reassurance of a guarantee that the complete assembly will withstand the system conditions.
If the industrial fan you want is not listed below, call us on 03 9796 5444 to speak with one of our qualified engineers.